I love short films because they get male nudity right. This is one of best male nudity scenes I've seen lately. Jean-Emmanuel is the definition of a sexy male body: a bit worked out but still curvy and of course… hairy in all the right places.
In this movie, Jean plays a declined billionaire haunted by the death of his wife. He sits in his mansion wearing only a bathrobe. When he starts hearing voices, he frantically throws his robe away exposing his amazing hairy body and flopping goods. As he walks naked, we see his big, fat, meaty and kinda stiff cock swing between his legs, looking semi-erected! Jean may fluffed up before shooting since he looks softer and smaller at the end…
Wow! Look at his heavy dong!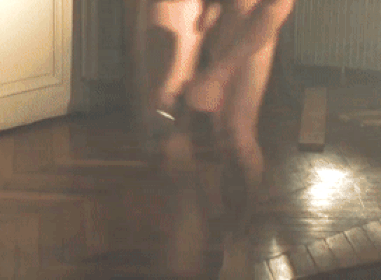 Jean-Emmanuel stays completely naked in this 4-minute long scene and we get to see him in all his glory.
By the end of the scene, his dick has turned softer and smaller!
His groomed bush is lovely!
You can see it shrink down!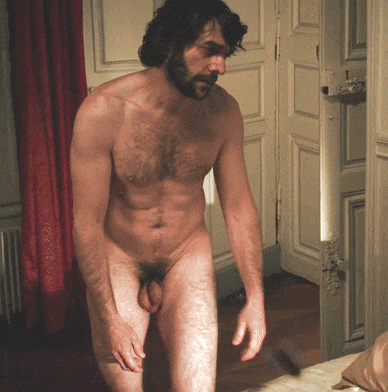 It has now shrunk into small, fat mushroom cock. So hot!
Some interesting caps…
I really hope to see more of him on the big screen.